The company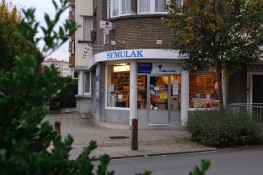 Company History
SYMULAK is a family business founded by Gérard and Claudia SYMULAK, located in the municipality of Woluwé-Saint-Lambert since 1982.
In the early 1990s, their son Lilian SYMULAK joined the team and followed numerous professional training sessions within the Belgian Federation Locksmiths, but also abroad.
Lilian SYMULAK took over the management of the company pursuing the family tradition of excellence in customer service. He takes his job as locksmith and security advisor to heart and continues his commitment to find the solution that best suits his customers' needs.

Retour haut de page